When we first set our goal to visit all of Virginia's state parks, I don't think I quite realized how big this state really is. The 41 parks are spread out all over the place. It takes 8-9 hours to get from the state's westernmost park to its easternmost park, and those two parks are 7.5 hours and 5 hours from my house, respectively. We will somehow visit them all, but we will definitely be taking baby steps – especially now that we have an actual baby again.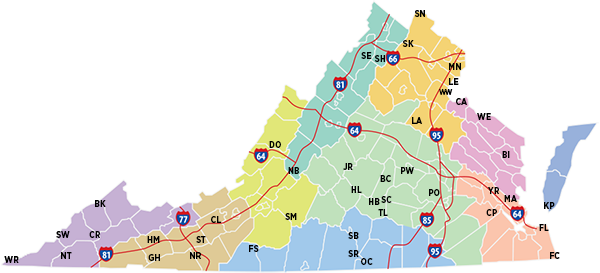 Though one of the parks on the map was dedicated as recently as last year, Virginia's oldest state parks date back to 1936. They were constructed by the Civilian Conservation Corps (CCC), which was a major component of Franklin Delano Roosevelt's New Deal. The CCC employed millions of out-of-work Americans during the Great Depression with the mission of preserving and protecting the nation's natural treasures. Not only did the CCC employees plant millions of trees, but they also created multiple national parks and worked on the development of more than 711 state parks, including six here in Virginia. One of these historic properties is Douthat State Park.
Nestled in the Allegheny Mountains outside the tiny town of Clifton Forge, Douthat is home to a picturesque lake and more than 20 different hiking trails. The stunning landscape varies from scenic mountain views to unique dams and cascading waterfalls, depending on where you are in the park. I wanted to see it all during our visit last month, but we had gotten a bit of a late start and were at the mercy of Daughter #2's schedule. After glancing at the trail map, we decided that it would make the most sense to park at the Lakeview Restaurant and hang out along the corresponding stretch of lake.
Daughter #1 wanted to see the lake's sandy beach, so we set out in that direction on the .73-mile-long YCC trail.
After just a few minutes, the beach and its historic bath house came into view.
Though we got lucky with lovely weather, we visited on a weekday in March, so the park's facilities were relatively empty. We spotted a lone sunbather on the beach, and a few people fishing from boats on the lake. As we approached the beach, we turned around and were treated to a beautiful view of the lake and surrounding mountains.
Daughter #1 loved having the run of the beach, and she spent quite a while finding rocks to toss and skip into the water. We also spotted some fun wildlife.
After enjoying the beach for 20 minutes or so, we decided to retrace our steps on the YCC trail. On the other side of the restaurant, we crossed a little wooden bridge before reaching the double-decker dam.
Just past the dam, we came across a cute little playground and a covered picnic area. Once again, we hardly encountered anyone during our time there.
At this point, it was time for our visit to come to an end. Would I have liked to stay longer? Absolutely. There was so much we weren't able to see. My friend had told me about a fun swinging bridge that we didn't have time to find. There are also trails to two different waterfalls that were a bit too long for us at this point. I suppose this just means we will have to plan a return trip in the future.
***
For those of you keeping track, this was our tenth state park (and Daughter #2's first state park outside the womb)! Shortly after logging our visit, we received our Trail Quest pin in the mail to commemorate reaching this milestone.
If you'd like to read more about our first nine state park visits, here are my past blog posts:
There may have been roughly a year between our visits to parks 9 and 10, but we already have some plans in the works for new park trips this summer. I'm definitely looking forward to getting back out there more regularly. I'm also proud of myself for tempering my expectations during our current outdoor adventures. Sometimes getting on the trail at all is a worthy accomplishment when you have a seven-month-old in tow. Someday we'll be able to do all the things again, but for now, I'm happy to be making our first outdoor memories as a family of four, however long or short they may be.